We are a group of dedicated professionals focused on innovation, sustainability and social entrepreneurship
We create a constructive and stimulating work context where creative, meaningful ideas and projects can emerge and mature.
It is never a single snowflake that makes up an avalanche. Likewise it usually takes more than an individual and a great idea to make an impact.
As entrepreneurs, one of our many challenges is that we are often quite alone, unknown, with little money, working on abstract ideas not knowing which one will actually work one day. Given that, what we do have is the freedom to work on whatever we want to work on.

If you happen to be part of an existing organisation with an intrapreneurship program, your situation is completely different. You are not alone, you are part of an organisation that has a reputation, and usually, you have some money at your disposal. However, what you don't have, is the complete freedom the entrepreneur has: You have to follow a corporate agenda, and many organisations consider the rigidity of their own organisation as one of the main threats to really new innovations.
We at the Snowball Lab positions ourselves in between the traditional entrepreneur and the intrapreneur: We take the liberty of an entrepreneur and combine it with the structure an intrapreneur can build on to support the emergence of new ideas and projects.

An organisational culture that values outside the box thinking and collaboration.

Access to a growing network of active people interested in innovation and responsible entrepreneurship.

Practical support in getting your project from a seed to full fruition.

An attractive work space right in the centre of Lausanne.
COWORKING SPACE
People are usually more productive in a stimulating environment with others than if you work alone. Join us on a daily or weekly basis based on your needs.
Creative workshop room in the evening
In the evening, the co-working space can be used as space for meetings and workshops. It has a big table, a screen, flip-chart, etc.
Individual meeting rooms / work space
Private small offices can be rented on an hourly basis for one to one meetings or if you need a quiet space for a short time.
Board room
Big meeting room (up to 20 people) with screen, flip-chart, beamer, and more.

Collaborative
Even if we work on different projects, we always make sure we have time to support each other and enjoy what we are doing.

Constructively critical
Working on really new ideas and projects requires us to think beyond what people commonly see and to question things.

Ambitious
Even though we are collaborative and put work-life balance ahead of results, we are ambitious. We want projects that make an impact (as much financial as social and environmental).

Flexible
We can not work on really new things if we are not able to let go of what doesn't work, be ready willing learn, adapt and be open to new ideas. This requires flexibility.

Structured
This may sound like a contradiction to "flexible". The idea behind this is that if we are more structured where structure is needed, we can be more flexible where flexibility is a plus.

Innovative
We focus our energy and creativity on ambitious projects that bring people together from diverse backgrounds and disciplines and harness the energy of people through unexpected and unconventional collaborations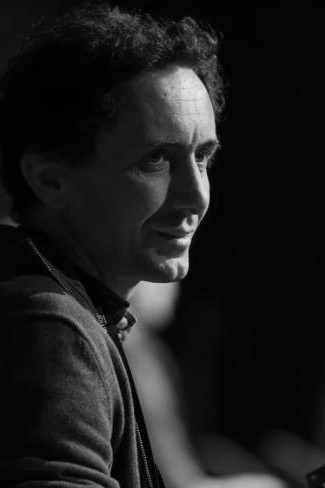 Simon Schneebeli
Bridge builder with an ability to bring people together and launch new ventures. Has a background in civil engineering and trained in organisational development. Has helped initiating things such as
TEDxLausanne,
the
Green-Pages.ch
or the
Impact Hub Geneva
.